Cardiff City manager Neil Warnock has compared Arsenal midfielder Aaron Ramsey to Manchester United legend Bobby Charlton. The Wales international would be marking his return to the Cardiff City Stadium after five years this weekend and Warnock has praised the midfielder for his decision-making skills on the playing field.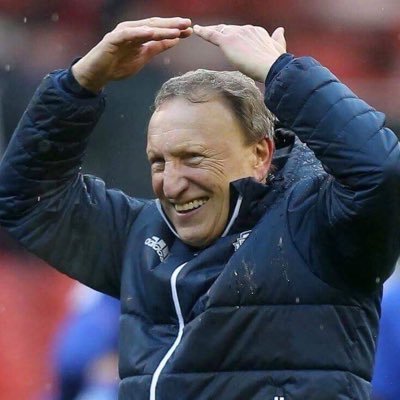 Speaking ahead of the game, he said: "The gift of top players is they always have time… Charlton was always a step ahead of everyone. He (Ramsey) always finds time. That is something the top players always get. Every time I watch Wales, every time I watch Arsenal, I just think he does everything. He is a complete player."
Meanwhile, there has been plenty of speculation regarding Ramsey's future with his Arsenal contract expiring in 11 months' time and Warnock has joked that the Welshman would be welcomed back with the captaincy alongside a new apartment, he said: "I'd love him to be here. He could be captain as well – I don't think Mozza (Sean Morrison) would mind. We would get him an apartment – you name it!"
Ramsey has racked over 300 appearances for the Gunners over the past decade and during this period, he has gone on to end the club's nine-year trophy drought after scoring the winning goal in the 2014 FA Cup final triumph over Hull City. Besides this, he has also become the club's highest scoring midfielder in history – surpassing the feat set by Cesc Fabregas but there remains question marks regarding his commitment beyond the current season.
At present, the Welshman has supposedly stalled on negotiations over a new contract and reports suggest that the midfielder may wait until January before deciding on his future. Ramsey has previously indicated that he is content plying his trade under new manager Unai Emery but he is still said to be eyeing a 100 percent hike on his current £100,000-a-week wages.