Five-time world champions Brazil have extended their lead at the top of the CONMEBOL standings ahead of the FIFA World Cup 2022 tournament in Qatar. The Brazilians defeated Ecuador 2-0 at home on matchdayseven of the South American qualifiers to increase their lead to four points.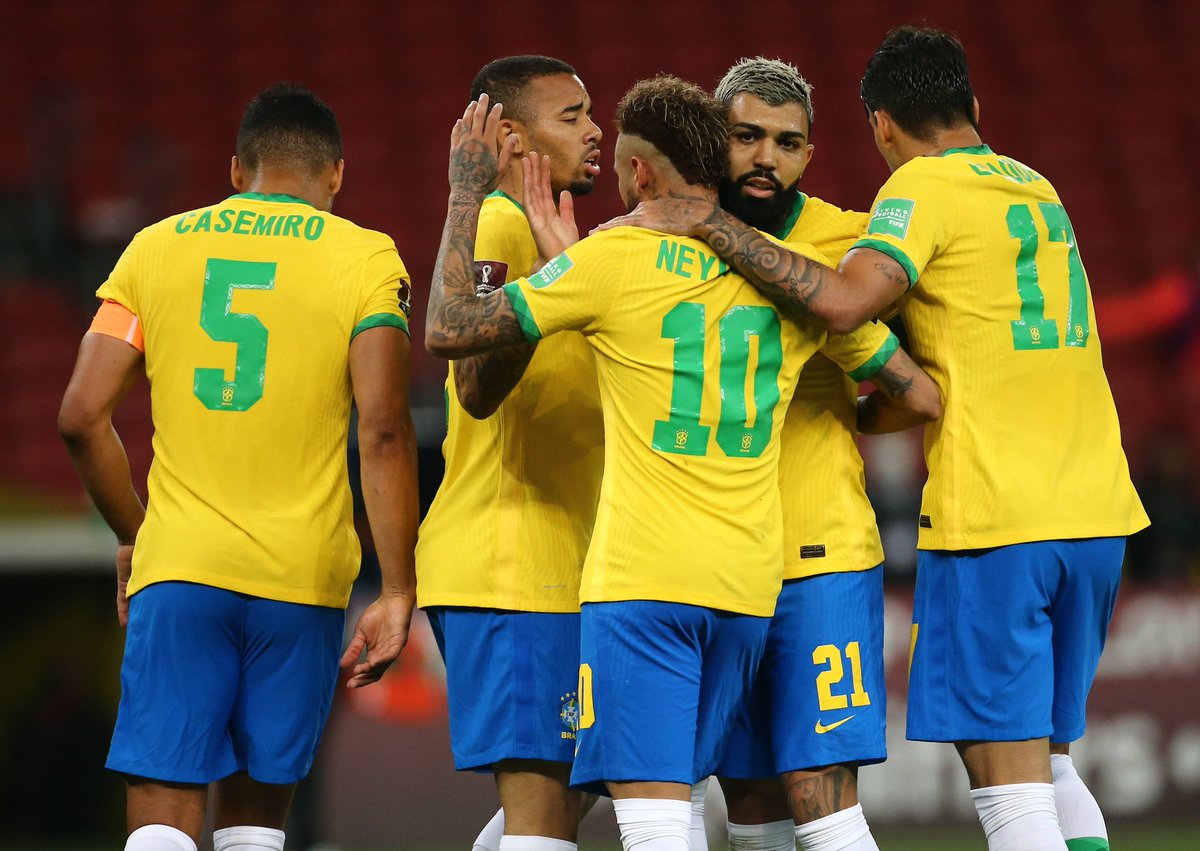 Brazil national team manager Tite and his players started the Ecuador game with a one-point lead over nearest challengers and arch rivals Argentina. The Brazilians knew a win over their guests on Friday will take them four points clear of the Argentines after five games in the CONMEBOL qualifiers ahead of the World Cup 2022 tournament.
The Argentines started matchday seven with a two-point deficit to Brazil before they took on Chile at home and a win would have taken them to the top of the South American table as far as the World Cup 2022 qualifiers are concerned before Brazil play hosts to Ecuador. In the end, Argentina didn't put pressure on the Brazilians after they were forced to a 1-1 draw.
Argentina played their first game since the death of legend Diego Maradona and the players paid tribute to him ahead of the Chile clash in Santiago del Estero on Thursday night. Skipper Lionel Messi and his teammates could not mark the occasion with a win. The two teams scored in the first half as they settled for a score draw.
Barcelona superstar Messi gave Argentina the lead midway into the first half before Chile levelled proceedings through Alexis Sanchez nine minutes from the break. The two teams failed to add to their tally in the second half.
The result against Chile ensured that Argentina moved within one point of leaders Brazil and not one point ahead of their rivals. Brazil capitalised on the dropped points from Argentina after Richarlison and Neymar (penalty) scored to lead their team to a 2-0 victory over Ecuador.