The Lusail Stadium, one of the stadiums to be used at the 2022 FIFA World Cup in Qatar, will be completed this year, according to the officials in the country. The stadium is currently under construction and the processes have been hastened so it would be ready in time before the commencement of the prestigious tournament next year.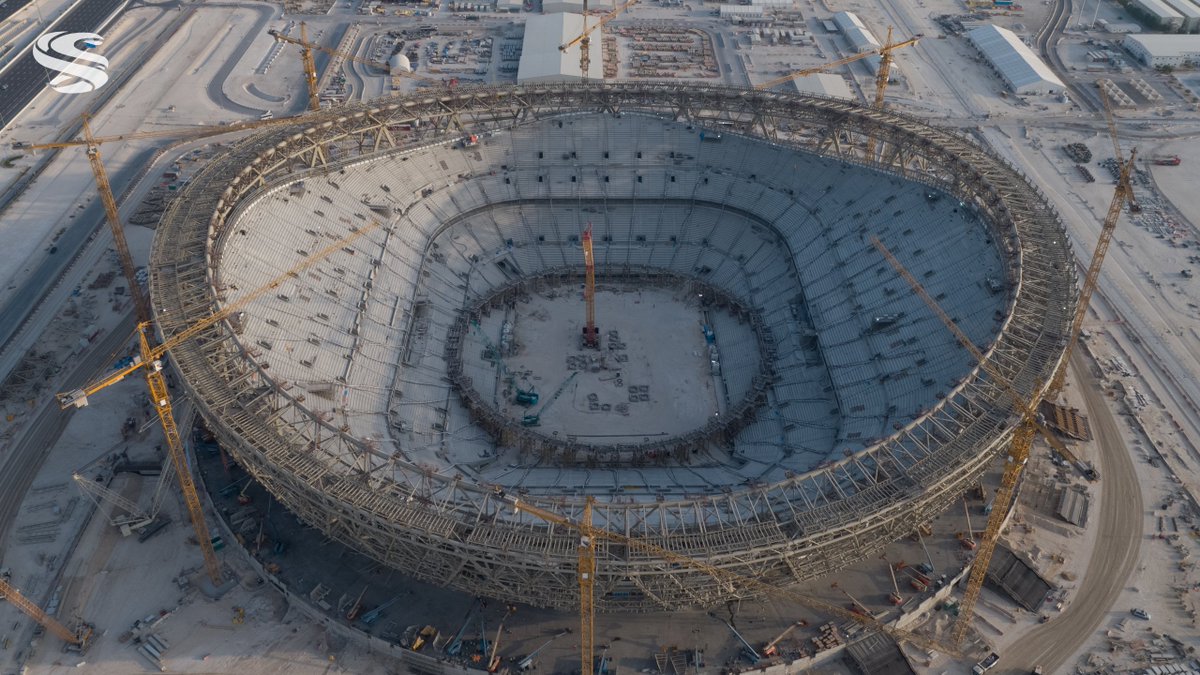 It is also set to be the biggest venue of tall the selected venues for the tournament, as it will contain as many as 80,000 people. The stadium will host 10 games, spanning across every single match of the tournament, including the final. According to the organizers, the installation of steel structures and concrete work has been sped up as they are trying to meet up with the deadline.
FIFA officials have been at the stadium to conduct supervision of works and they have confirmed that works have continued in fast-paced progress, while also confirming that it is very much possible to meet up with the deadline that has been set for the project before the World Cup kicks off with its very first game in November next year.
Many have been waiting to see the completion of this particular venue, give its reputation as the biggest and the most attractive venue of the whole venues.
Last month, there were rounds of World Cup Qualifying games over the international break when club football went on hold. Different national teams have continued to battle it all out to ensure that they secure their ticket to the grand competition next year, and the fixtures had a couple of interesting scenarios.
Although it still looks far away, the date of the opening fixture of next year's World Cup is drawing closer by the day and will be here in some months.