Brazil and Argentina are the top two teams on the South American standings for the World Cup 2022 tournament in Qatar and they have both sealed their respective spots to the tournament leaving just two automatic spots for the other teams. Also, a fifth spot is available for the teams but an inter-confederation playoffs await.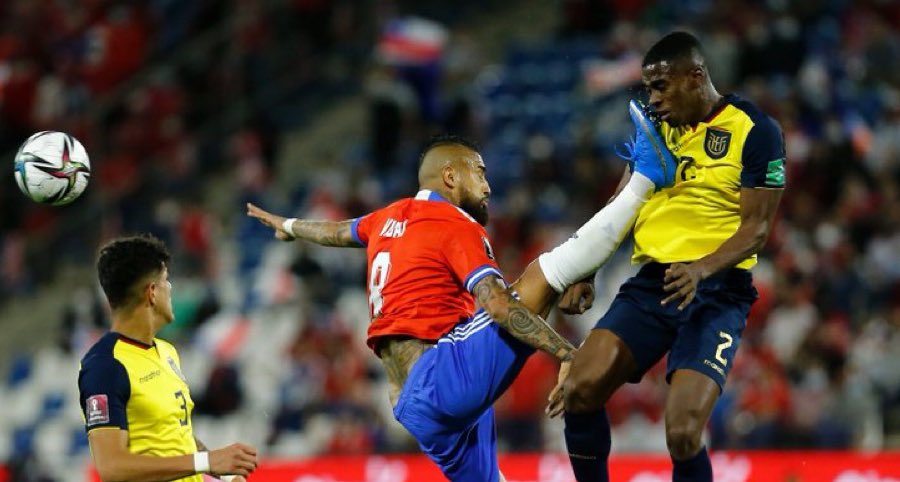 Ecuador are the closest to joining the duo of Argentina and Brazil as automatic qualifiers for the World Cup 2022 tournament. They are presently in third place with four games left to play. The Ecuadorians have a six-point lead over Colombia in fourth place and a seven-point advantage over Peru in fifth place. For the World Cup 2022 qualifying campaign in the South American section, Ecuador have 23 points from 14 games. Colombia have 17 points on the board, while Peru have 16 points.
Ecuador will qualify for the tournament in Qatar next year with seven  points from their remaining four qualifiers. The Ecuadorians will resume their qualifiers with an home game against Brazil who are unbeaten in the qualifiers. Alongside Argentina, Brazil are one of the two teams who are yet to taste defeat during the World Cup 2022 qualifiers.
The qualifying clash between hosts Ecuador and Brazil is scheduled to take place next month. Two of the remaining four qualifiers would be played in January and February 2022 in what's a unique occurrenceso as to avoid fixture congestion. All the qualifying games for next year's World Cup tournament must be concluded by the summer.South American players will have to leave their respective clubs to feature in the qualifiers next month and in February while there's no break since the period doesn't fall under the FIFA calendar.
Ecuador will take on hosts Peru in their next qualifier after the Brazil game before finishing their campaign with games against hosts Paraguay and Argentina.