Judging by the latest comments made by La Liga chief Javier Tebas, German Bundesliga giants Borussia Dortmund and French Ligue 1 heavyweights Paris Saint-Germain would be losing their respective star players (ErlingHaaland and Kylian Mbappe) to Spanish La Liga giants Real Madrid as early as this summer. The Los Blancos have always been keen to sign Mbappe and it's no longer a secret in the football world. The France international forward is also said to be keen to move to the Santiago Bernabeu as it would be a dream for him to follow in the path of his idol Cristiano Ronaldo who donned the Real Madrid shirt for a couple of years and became the most important player in their history in the process.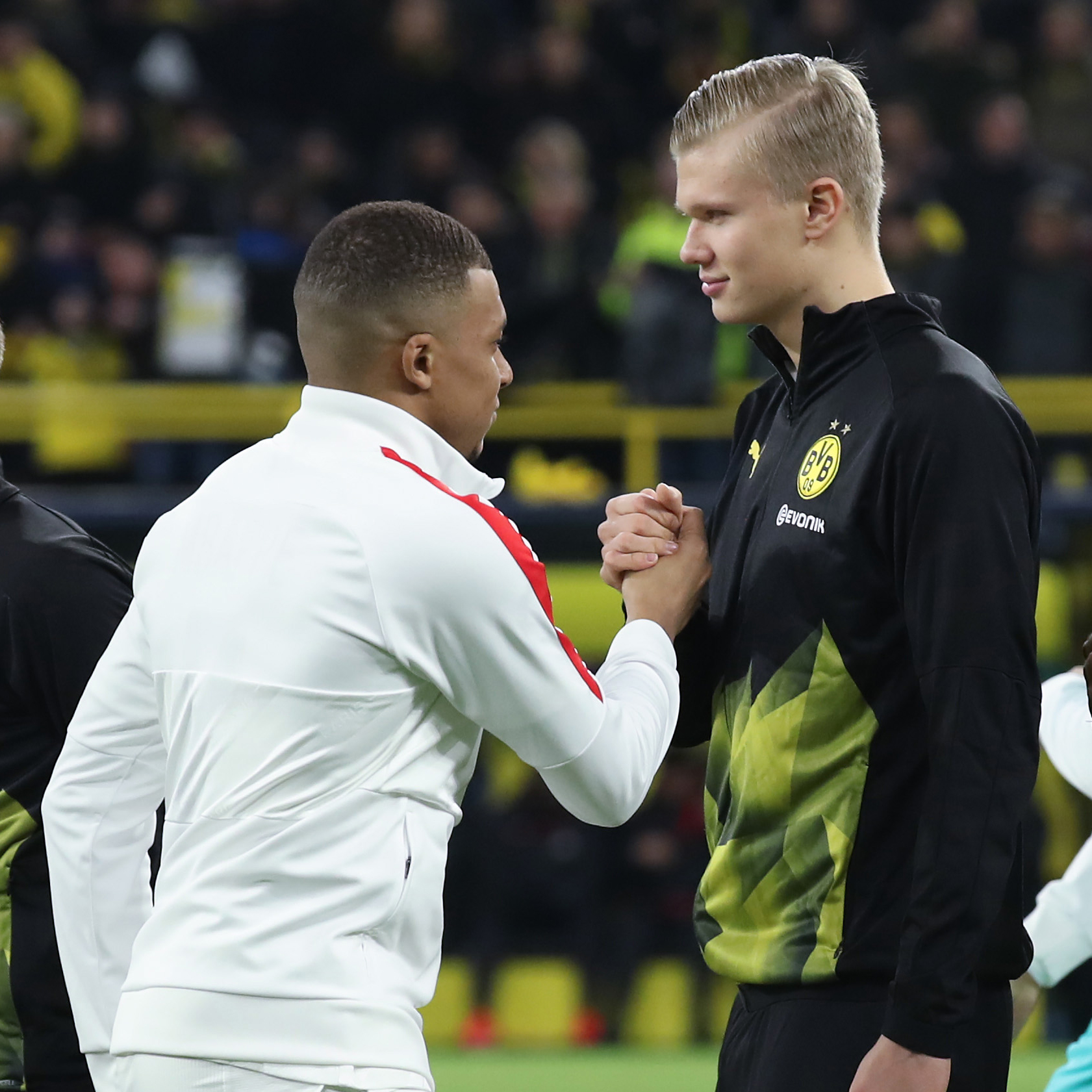 Mbappe has always shown how fond he is of Ronaldo and sharing in his legacy would mean a lot to him, a major advantage to Real Madrid in their chase of the former AS Monaco man. Borussia Dortmund striker ErlingHaaland is also a hot cake in the transfer window right now and the Norway international star has been linked with a number of clubs in recent times. He was said to be close to joining Barcelona last summer but the Camp Nou outfit were unable to make such a huge statement signing Sue to their financial problems.
However, in what would come as a major blow to Barcelona and other clubs interested in Haaland, Javier Tebas, La Liga president, has claimed that Real Madrid will be signing the two youngsters in the coming months. There is currently no agreement in place for Madrid to sign any of the two players at the moment, but Tebas has stated that he still believes regardless that Madrid will be the destination for the two players and they may be signed after the FIFA 2022 World Cup.